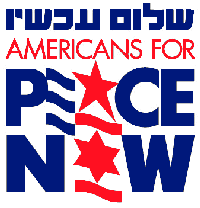 I have said that Palestine can not come into being as long as it is cut off from both the Israeli and the Jordanian economies. Now, the idea of a role for the Hashemite ruled region of the ancient Roman "Phillistia" is
being revived.
For those out of the loop, the historic "Palestine," under Romans, Arabs, and Turks, was an administrative region of Syria. Jordan and Israel, along with the idea for a separate West Bank Arab state, are all quite modern .. since the 1800s. In 48 Jordan invaded the putative Arab State and the idea of a Palestine including Jordan was attempted. It failed, in part, because it offered an alternative t Palestinian irredentism.

Dr. Robert Satloff,
of the Washington Institute for Near East Policy,
wrote that the "pursuit of an Israeli-Palestinian political horizon may in fact run counter to the interests and preferences of both sides. Instead, investing in an Arab-Palestinian political horizon - including early negotiations on the outline of an eventual Jordanian-Palestinian confederation - may be more realistic, valuable and effective."

As a possible model, may I suggest the situation in Northern Irelan. Peace may be breaking out because of a long period of Brit imposed rule BUT more because of the prosperity coming across the border wth Eire.

The issues is perhaps similar to the one facing the British in naotrher way. The new Brown government's effort to calm things down by using euphemisms for Muslim, is, naive (if well meant) to the point of absurdity.

With he risk of setting off flames, let me suggest that its arrogant to assume that "our" shared European culture is so superior to Islam that "we" can absorb them, melt them down to Brit or Merican culture, as it were. Many of the tenets of Islam are fundamentally different form anything Euro-Ameri-CDhristendom have absorbed in the past. The nearest example I can think of is Orthodox Judiasm. OJ. lke Islam, claims to have its own laws that supercede the laws of "our" society. Even today, many (growing) OJ communtiies libe apart and have their own limtied judicial systems. "We" can tolerate this for three reasons:

1. OJ, unlike Islam, makes no claim to the right to govern non-Jews.
2. OJ is not evangelical.
3. OJ is balanced by Reform Judaism that provides a very easy adapatation some call "Judeo-Christianity."
4. There is no economicd disparity between the OJ and the majority.
5. OJ are small part of the US or Europe.

It may be worth pointing out that RJ evolved over a millennium of Jews and Xtians living together. Moreover, that evolution was driven by a period of enlightenment and tolerance in the Christian majority. In contrast, Islam has lived within Christendom for less than a century and the Muslims in Europe have been brought there as an underclass to labor at low wages.

How does this apply to Palestine? I am unconvinced that the major stumbling block to peace is religion. As nutty as the islamofascisti are, my impression is that a "reform Islam," with intolerances and flexibility , can arise if the Palestinians have a way to develop an economy.
Reza Aslan paints a frightening picture of an Islamic world where ONLY Hezbollah and Hamas offer a vision of discipline and economic development that a poor person can understand. If the only sources of education and food is the Islamofascist run Mosque, the consequences are clear.
I urge folks to read Reza Aslan.