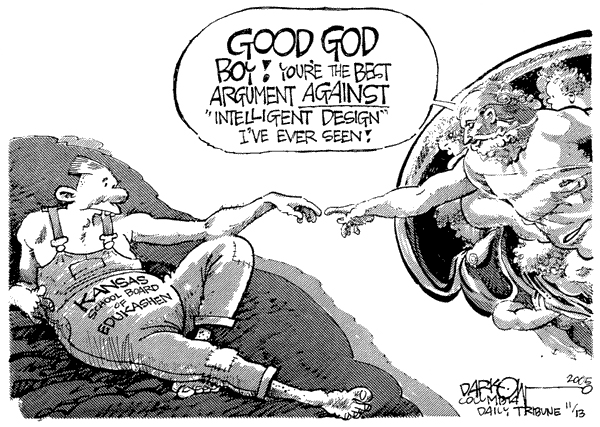 David Vitter Tax Dollars for Creationism
: "Sen. David Vitter, R-La., earmarked $100,000 in a spending bill for a Louisiana Christian group that has challenged the teaching of Darwinian evolution in the public school system and to which he has political ties. The money is included in the labor, health and education financing bill for fiscal 2008 and specifies payment to the Louisiana Family Forum "to develop a plan to promote better science education.""
England Requires Worship in the Schools
| EducationGuardian.co.uk
: "Dr Paul Kelley, head of Monkseaton High School in Tyneside - the first to join the government's flagship 'trust school' scheme - wanted to challenge the legal requirement in all state schools for pupils to take part in a daily act of worship of a broadly Christian nature. There are only a handful of exceptions at faith schools where the daily worship can be based on a different religion."